North Belfast security alert: Pipe bomb parts are found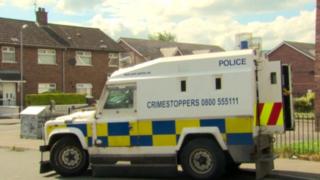 A number of component parts for pipe bombs have been found during a security alert in north Belfast.
Police said the parts had been found in a bag in Etna Street.
They have been removed for examination.
Earlier, a number of controlled explosions were carried out by army bomb experts. People were also moved from their homes. The alert is now over.