UUP MP Tom Elliot will 'probably' vote to leave EU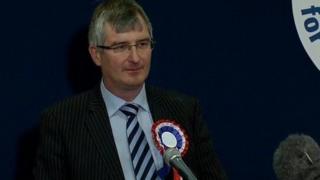 The Fermanagh and South Tyrone MP Tom Elliott says that he will probably vote to leave the European Union in next week's referendum.
The Ulster Unionist says he acknowledges there are dangers either way, and hasn't been impressed by either the Leave or Remain campaigns which he regards as too negative.
In March, the Ulster Unionist executive said it believed Northern Ireland would be better remaining in a reformed European Union.
However, the executive added that it respected the fact that individual Ulster Unionists might vote for withdrawal on 23 June.