Crash cleared after four-car collision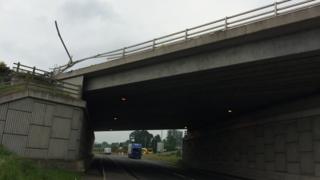 A crash on the A1 Dublin Road near Newry has now been cleared.
The crash happened just before the turn off for Armagh, close to the Carnbane Industrial Estate.
It is understood no one was taken to hospital.
Both lanes of the dual carriageway were blocked for drivers heading south for a time but are now clear.
The PSNI say that up to four cars were involved.