Businessman calls for dedicated tourism minister in executive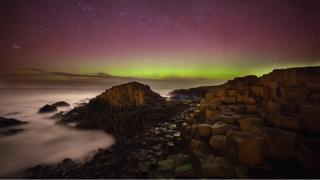 A leading travel operator has said Northern Ireland should have a government minister dedicated to tourism.
At present, tourism sits within the Department for the Economy.
The Belfast businessman Mukesh Sharma told the BBC's Inside Business programme that it should have a higher profile.
"We need a minister for travel and tourism and aviation and we need a budget for that department," he said.
"Other areas around Europe and around the world have that in their portfolio of ministers, Ireland they have an aviation minister and a tourism minister all rolled into one, the UK has one.
"Tourism is the fluffy side of foreign investment and it requires a totally different mentality."
You can hear that interview in full on Inside Business on Radio Ulster at 13:30 BST on Sunday.