NI population has lowest disposable income in UK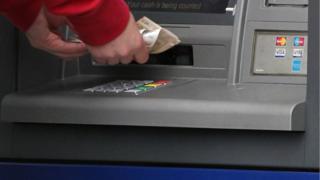 People in Northern Ireland have, on average, the lowest disposable incomes of any UK region, figures from the Office for National Statistics suggest.
It has published data covering incomes in 2014, after the effects of taxes and benefits have been considered.
London had the highest disposable income per head with an average of £23,607 per person available to save or spend.
Northern Ireland had the lowest with an average of £14,645 per person.
That compares with a UK average of £17,965.
Northern Ireland was also one of four regions out of the 12 where average disposable incomes fell in nominal terms compared to 2013.
In relative terms, Northern Ireland disposable income per head rose steadily between 2000 and 2007, at one point passing Wales.
But after a deep recession after the financial crisis, it has fallen back and on the latest figures, the position relative to the UK is where it was 20 years ago.
There are variations on a sub-regional level with average disposable income per head in outer Belfast at £15,727 compared with £13,350 for the west and south of Northern Ireland.
That gives the west and south of Northern Ireland the sixth lowest disposable income per head across all UK sub regions.