PSNI reveal details of Euro 2016 delegation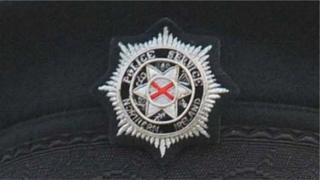 The PSNI have revealed details of the supporting role they will play to French police in next months' Euro 2016 football tournament.
Eight officers from the PSNI will be part of an international policing team at the matches in France.
It is part of a wider UK operation by the National Police Chiefs' Council (NPCC) to prevent potential disorder.
Gardaí (Irish police) will also be there, to help French police at matches involving the Republic of Ireland.
PSNI Supt Nigel Goddard said: "PSNI officers will travel to assist and liaise with French authorities in regard to their operations at all of the Northern Ireland games.
"Whilst in France, we will liaise with the French police commanders to monitor fan behaviour in the cities, fan zones, on transport and at the stadiums and assist them when required in dealing with any potential problems.
"In preparation for the tournament we have also liaised closely with the Amalgamation of Official Northern Ireland Supporters' Clubs."
Supt Goddard continued: "My colleagues and I will be there to provide a reassuring presence at each of the venue cities and will be identifiable as PSNI officers to Northern Irish fans."