PSNI warns Facebook users to be wary of online modelling offers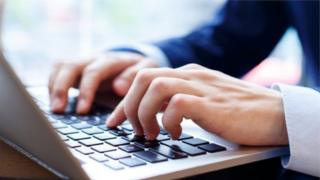 Police have urged young people to be wary of an online scam advertising modelling opportunities for women.
It follows reports of young women being contacted via Facebook, encouraging them to audition online.
In a statement, the PSNI warned users: "Be wary over who contacts you and what information you share with them, even if you have mutual friends".
Police urged users to check out anyone who claims to be from a modelling agency, to see if they are legitimate.
"If someone contacts you claiming to be from a modelling agency do not take their word for it, do some research on the company," said the PSNI.
"Never do something online that you wouldn't do in public."
Police said anyone who had been affected should report it to police.