Dan Murray murder: Man, 53, arrested in gun attack investigation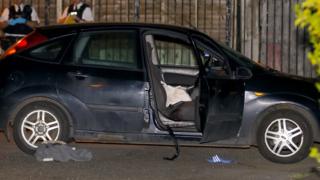 A 53-year-old man has been arrested in connection with the murder of a takeaway delivery driver in west Belfast.
Dan Murray, 55, died after he was shot while making a delivery on Lady Street, near the Grosvenor Road, on Monday.
Police said they believed he had been lured to the area by a bogus call.
Police said a 38-year-old man arrested in west Belfast on Wednesday night in connection with the murder had been released unconditionally.