PSNI crime statistics: Rise inreported child exploitation crimes in Northern Ireland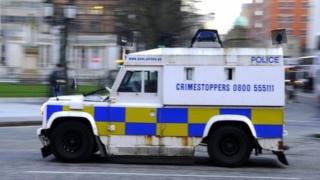 Figures released by the police show there has been an increase in reports of crimes relating to child sexual exploitation, serious sexual assaults and domestic abuse.
Police said the rise may be due to more people taking the "courageous step" to report such crimes.
The figures are contained in the PSNI's annual crime statistics for 2015/16.
A total of 105,023 crimes were recorded in Northern Ireland, which equates to 57 crimes per 1,000 population.
There was a total of 2,729 sexual crimes, including 737 rapes reported in 2014/15 - those figures rose to 3,037 sexual crimes, including 780 rapes in 2015/16.
Figures for domestic abuse crimes show a total of 14,073 were reported in 2015/16, a rise of 717 on the previous year.
Overall the figures show a slight increase in overall crime of 1.8% on 2014/15 figures.
Deputy Chief Constable Drew Harris said: "There have been significant reductions in crime types such as robbery, burglary and vehicle offences, each of which has fallen to the lowest levels recorded since the series began in 1998/99.
"An indication of our commitment to keeping people safe is the 9.7% increase in drug seizures.
"We are taking more drugs off our streets and removing this harm from our community and bringing individuals before the courts. In 2015/16 there were 2,953 people arrested for drug offences, 122 more arrests than the previous year."