Sport NI: Police investigate 'malicious' text messages sent to directors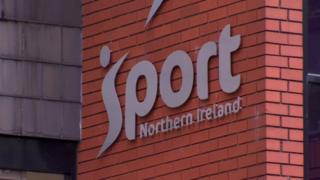 An investigation is under way after malicious text messages were sent to employees of Sport NI, police have confirmed.
The BBC understands that a complaint was made to the PSNI after two directors received the texts.
The story first emerged in the Sunday World.
Sport Northern Ireland is the leading public body for the development of sport in Northern Ireland.
Sport NI said that "unwanted and inappropriate text messages have been received by some staff".
"Sport NI takes this matter very seriously and it has been reported to the PSNI for investigation," it said.