Belfast robbery: Men with knives tie up female shop staff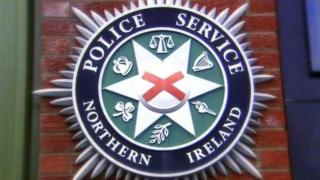 Three men carrying knives tied up two female staff members during an armed robbery at a shop in south Belfast.
The robbery took place on the Boucher Road at about 07:00 BST on Thursday.
It is understood that the men were also carrying what is believed to be a gun.
A white van was seen leaving the scene in the direction of Boucher Crescent.
No-one was injured during the robbery, however, the women are understood to be badly shaken.