Owen Creaney: Pair to stand trial accused of murdering Lurgan man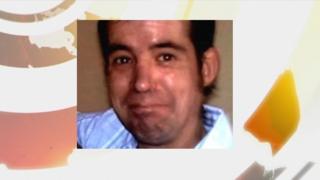 A man and woman will stand trial later this year charged with murdering a County Armagh man whose remains were found in a wheelie bin.
Stephen Thomas Hughes, 29, and Shaunean Boyle, 25, are accused of murdering Owen Creaney between 3 July and 6 July 2014.
Both have denied the charges.
Ms Boyle, from Edenderry Park, Banbridge, pleaded not guilty at Belfast Crown Court on Friday.
In February, Mr Hughes, whose address was given as Maghaberry Prison and is originally from Craigavon, also denied murder.
Mr Creaney, 40, from Lurgan, was found dead at Moyraverty Court in Craigavon.
He was found dumped in a wheelie bin after subjected to a violent assault.
The court previously heard that the victim had been showered before being put in the bin.
The case will be reviewed again in June before the trial is expected to start in September.