Security alert near Ballymena school ends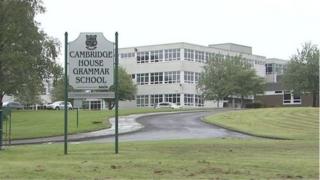 A security alert in Ballymena, which caused Cambridge House school to be evacuated, has ended.
Police say a suspicious object was found near the school on Thursday. Cambridge Avenue has been re-opened.
The school's principal, Elma Lutton, said police were contacted immediately after the object was found.
"The school was then evacuated, as a precautionary measure, on the advice of the PSNI," she said.
"The safety of pupils at the school is of extreme importance and at no time was this compromised."