Police issue warning about a fake FIFA lottery scam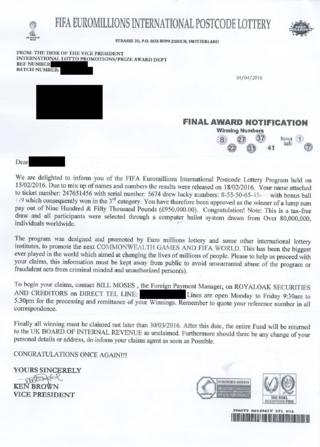 Police are warning people to be wary of letters claiming to represent a FIFA Euromillions lottery.
The PSNI said they were "aware that people in Northern Ireland are being targeted with this type of scam letter".
"You should not be tempted to reply to any form of correspondence that you think might be a scam".
They advise people to report suspected scam to Action Fraud, the national fraud reporting centre.
Action Fraud's website shows similar "FIFA" scams were in operation in 2010, 2012 and 2014 - years in which major football competitions took place.