Eva Tomney: Family appeal for help in tracing lost phone containing photos of deceased child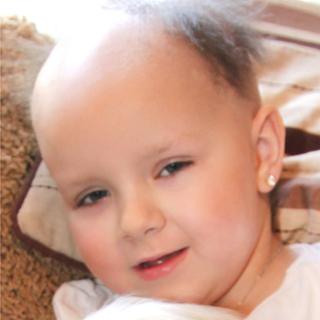 A County Armagh family has appealed for help to trace a missing mobile phone containing photos and videos of a young child who passed away last year.
Geraldine Toal lost her phone in Fairgreen Park in Keady on Sunday morning.
Her daughter, Tracy Hughes, said the person who had found her iPhone was probably unaware of the significance of the pictures and videos it contained.
Ms Hughes said the phone had not been "backed up" so there were no copies.
Eva Tomney, seven, who had overcome cancer, passed away unexpectedly last November after a short illness.
"It had been too painful to view the videos and pictures of little Eva because her passing had been so recent," Tracy said.
"We thought we would have plenty of time to back up the photos and videos when the family was ready to view them."
She urged the person who had found the phone to "search their heart and conscience" and do "the right thing".
"There is no amount of money someone could get for the phone that would come close to the value of the media content on it," she said.
"If they are willing to return it, the family is not going to ask any questions.
"The photos and videos on it are irreplaceable and unfortunately new memories with Eva can't be created."
Anyone who has the phone can hand it into police or to Fletchers or Mones Fancy Gift shop in Keady.