Belfast: Man and woman arrested over £60,000 'cocaine haul'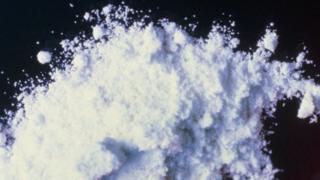 Police have arrested two people in connection with a £60,000 drugs haul in Belfast.
A 34-year-old man was arrested after a car crash at Springfield Road, west Belfast, on Friday.
He is being questioned on suspicion of drugs offences after a suspected cutting agent was found.
Later, police found what they believe to be cocaine with an estimated value of £60,000 in a follow-up search in Edenderry.
A 27-year-old woman was also arrested.