Six-vehicle crash on M2 between Sandyknowes and Greencastle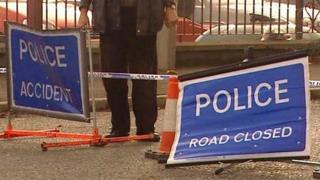 There has been a six-vehicle crash on the M2 motorway. It happened on the southbound carriageway between Sandyknowes roundabout and Greencastle.
It is the second six-vehicle collision on Northern Ireland's motorway network in 24 hours.
Police have urged motorists to drive with extreme caution due to the poor driving conditions brought about by a hail storm.
The motorway, which was closed following the crash, has now reopened.