Academic highlights cost of non seasonal production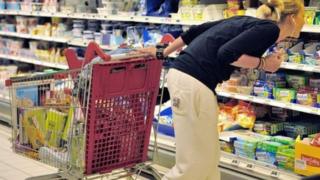 Shoppers should be prepared not to be able to get some non seasonal produce, an academic has told Northern Ireland's agri-food industry.
Professor Jan Godsell told a meeting in Cookstown that shoppers should be prepared to go back to eating seasonal food.
She said there was an "environmental and financial cost" to providing food out of season.
Prof Godsell was addressing Northern Ireland's Supply Chain Forum.
The forum was set up to improve trust and communication between farmers, processors and retailers.
Professor Godsell told the meeting that a move towards seasonal produce would mean changes for supermarkets and shoppers and it would take "bravery" from retailers to accept they might run out of stock.
However she said the advantages were less waste and greater sustainability which in turn would mean lower prices for food in the long term.
Immoral
Prof Godsell was recently in the headlines when she told delegates at a farming conference in England that so called BOGOF supermarket deals - buy one get one free - were "immoral".
She told the meeting the average family spent £450 a year on food that was thrown out.
People had been "horrified" by recent publicity around food waste linked to supermarket contracts.
But she said the terms of some meant it was cheaper for farmers to overproduce and dump products, rather than face "massive penalties" for failing to fulfil the contract volumes.