Shankill bomber Sean Kelly released in Conor McKee murder investigation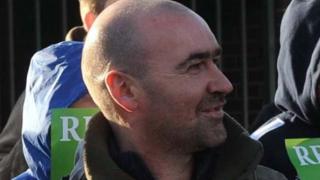 High-profile republican and Shankill bomber Sean Kelly has been released after being questioned in connection with the murder of a man in January.
He was arrested on Thursday morning in relation to the killing of Conor McKee in north Belfast.
Mr McKee, 31, was found dead in a bedroom of his home on Glenpark Street. He had been shot a number of times.
Police said a 42-year-old man arrested earlier on Thursday has now been released without charge.