Arlene Arkinson inquest: Police ask to withhold some case details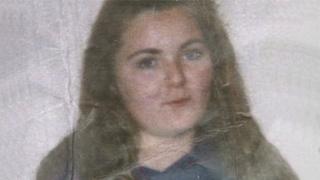 The inquest into the death of County Tyrone teenager Arlene Arkinson has been adjourned again due to outstanding disclosure issues.
The schoolgirl disappeared after a night out in the Republic of Ireland in 1994 and her body has never been found.
Convicted child killer Robert Howard, who died in prison last year, was the main suspect in her disappearance.
A barrister for the Arkinsons described the handling of certain aspects of the case as a documentation disaster.
The inquest is due to resume on Wednesday.