Nominations open for Stormont election candidates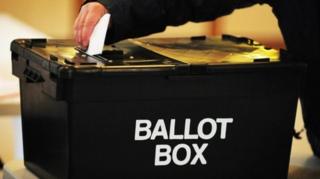 Nominations for Northern Ireland's assembly elections opened on Thursday.
They remain open until Tuesday 12 April, and candidates have to pay a deposit of £150.
The elections are being held on Thursday 5 May when 108 MLAs will be elected to serve at Stormont, six for each of the 18 constituencies.
Information about the election and how to register to vote can be found on the Electoral Office website.