Lurgan, Armagh: Two 15-year-olds charged over petrol bombing and rail alert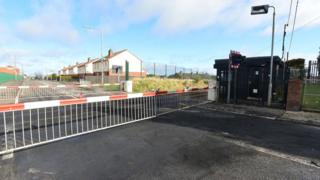 Two teenagers have been charged following trouble in County Armagh.
It happened at Kilwilkie, Lurgan, on Monday afternoon.
A 15-year-old is due to appear in court later on charges of riotous behaviour, arson and placing an object on a railway line in Lurgan.
Another 15-year-old has been charged with riotous behaviour, making a petrol bomb and throwing a petrol bomb. He is due to appear in court in April.