USPCA chief Stephen Philpott suspended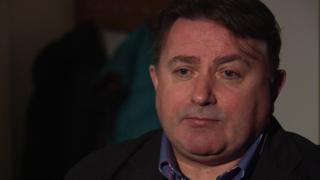 Animal charity, the USPCA, has suspended its chief executive, Stephen Philpott.
In a statement, the charity said disciplinary proceedings had begun against him following an independent investigation.
It said there were "issues of concern" about the charity's management.
USPCA members are to be informed about Mr Philpott's suspension at the charity's annual general meeting later.
Stephen Philpott has a high profile and speaks out regularly about animal cruelty in Northern Ireland.