Nama chair Frank Daly criticises finance committee report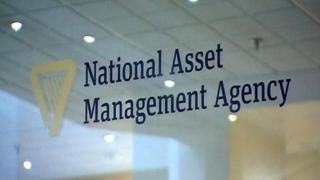 Nama has criticised the assembly finance committee's report on the sale of its Northern Ireland loan portfolio, known as Project Eagle.
In a letter addressed to the finance committee, Nama chairman Frank Daly accused it of making "unsubstantiated and unfounded" claims.
Nama is the Republic of Ireland's "bad bank".
The finance committee is investigating the £1.2bn sale of Nama's Northern Ireland assets to US firm Cerberus.
A committee report published this week said that Nama's refusal to answer questions at an oral hearing was unhelpful given Project Eagle's importance to the Northern Ireland economy.
Mr Daly said no effort was made to contact his agency ahead of the publication of its report earlier this week.