Thiepval Barracks: 'Nothing untoward' found in security alert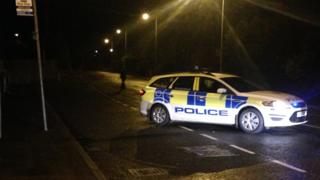 A security alert at an Army base in Lisburn in County Antrim has ended.
Bomb disposal officers examined a suspicious item found at Thiepval Barracks but it was found to be "nothing untoward", police said.
A number of homes had been evacuated, but people have been allowed to return.
Part of the Belsize Road, which had been closed, has now reopened.