McAleer and Rushe: Cookstown firm to build student housing in Dublin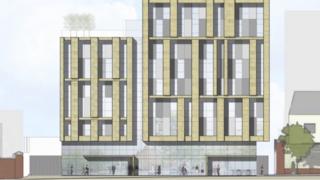 The County Tyrone property and construction firm, McAleer and Rushe, is to develop a 374-bedroom student housing scheme in Dublin.
It is the Cookstown-based firm's first student scheme in the Irish capital.
The project will be built on a site in the Summerhill area, in the north inner city.
It will be built under a 'forward funding' arrangement with Threesixty Developments, a major investor in student housing.
Forward funding means the investor, in this case Threesixty Developments, funds the construction and then buys the completed scheme.
McAleer and Rushe is already working with Threesixty Developments on student housing schemes in Southampton and Portsmouth.
The Cookstown company is also due to build almost 1,000 student accommodation places for Queen's University in Belfast.