Belfast Telegraph negotiates move to Clarendon Dock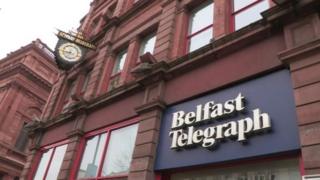 The BBC understands that the Belfast Telegraph is planning to move to Clarendon Dock.
It is currently negotiating with the landlord of an office block but has other options if those discussions are not successful.
The paper has sold its current premises on Royal Avenue to the developer McAleer and Rushe.
Its owner, INM, decided to move due to the closure of the printing operation within the Royal Avenue premises.
When it made the announcement in August, INM (Independent News & Media) said it would find new premises for the paper in the "very heart of the city".