EU referendum: Cameron to visit NI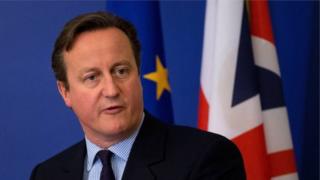 The prime minister will visit Northern Ireland within days to state his case on the upcoming EU referendum.
A delegation from the Ulster Unionist Party (UUP) met David Cameron at Downing Street on Thursday morning.
They discussed the impact that the UK's withdrawal from the EU could have on Northern Ireland.
Following the meeting, UUP leader Mike Nesbitt announced Mr Cameron's upcoming visit.
The UUP have yet to decide their position on the referendum.
Mr Nesbitt says the prime minister will visit within nine days, before the next executive meeting on 5 March.