Greggs confirms plans to open up to 50 stores in Northern Ireland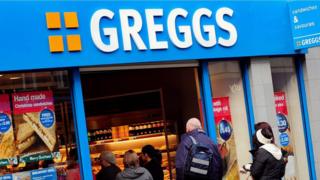 The baked goods chain Greggs has confirmed it is planning to open as many as 50 branches across Northern Ireland.
The details are contained in a planning application for what the firm describes as a 'flagship' store on Donegall Square in Belfast city centre.
The company plans to take a unit which is currently occupied by a home furnishing store.
The application states the firm has a "vision" to roll out up to 50 stores.
It currently has one branch in Northern Ireland in a service station on the M2.
The Belfast Telegraph first reported the firm's intention to open up to 50 stores last year.