Toomebridge-based Creagh Concrete creating 80 jobs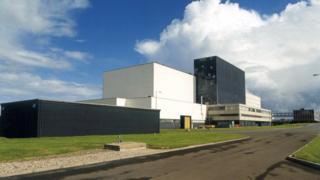 A County Antrim manufacturing firm has plans for 80 new jobs due to business growth, including a multi-million pound contract at a nuclear power plant.
Toomebridge-based Creagh Concrete said 50 of the posts will be in Northern Ireland, with the rest in Edinburgh.
The firm has just won a £27m contract to supply concrete containers for use in the decommissioning of Dounreay nuclear power station in Scotland.
Up to 6,000 of its containers will be used to store "low grade waste".
Creagh Concrete employs 650 staff and contractors in seven locations in the UK and Ireland.
It recently completed apartment projects in Aberdeen.
The company makes a range of pre-cast concrete products, including flooring.
About 80% of its turnover relates to projects outside Northern Ireland.