Lagan Engineering to create 16 jobs in Cookstown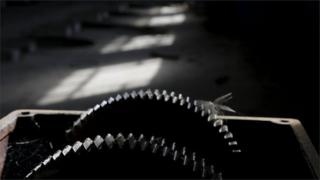 An engineering company in County Tyrone is to employ 16 people as part of its expansion plans.
Lagan Engineering in Cookstown intends to double its turnover within two years. Eleven of the jobs are already in place.
It has extended its workshop and installed new machinery.
The company designs and makes products for the sand, quarry, waste and recycling industries.
Enterprise Minister Jonathan Bell said: "This bold investment by Lagan Engineering Limited, supported by Invest Northern Ireland, will enable the company to consolidate its success to date and strengthen its long-term viability.
"The new jobs will contribute £345,000 annually to the local economy and expand the manufacturing skills base in the Tyrone area.
"They include key management posts that will help guide the company as it moves to the next level."