Portadown train station: Thieves target ATM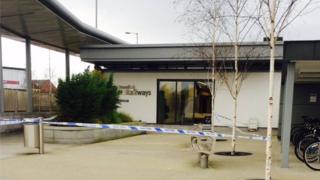 Thieves have tried to steal a cash machine at Portadown train station.
It happened after they smashed their way into the station around 0300 GMT on Tuesday.
The police said that the thieves tied the ATM to a vehicle and tried to drag it away.
Translink said in a statement that CCTV was in operation at the time. The attempted theft did not disrupt any train services.