Independent Parliamentary Standards Authority expresses concerns over MLAs' expenses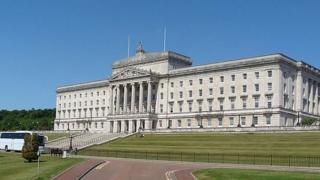 The Westminster expenses regulator has voiced concerns about the way some MLAs have been overturning refusals of their claims.
The Independent Parliamentary Standards Authority (IPSA) wants any Stormont review to be "entirely formal and documented".
In a leaked report it says the present system is "informal and ad hoc".
It also claimed that it "can give rise to allegations of impropriety".
The system is also described as "not a robust mechanism for reviewing refusals of claims".
On Monday, Alan McQuillan, a member of the body which sets MLAs' pay and expenses claimed a secret appeals mechanism existed for members unhappy with having claims rejected.
The allegation was denied by DUP MLA Peter Weir who used to sit on the Assembly Commission, the body which runs Stormont.
Approaches
But the IPSA report, obtained by the BBC's Stephen Nolan Show, detailed cases in which individual MLAs, having had a claim refused, approached a senior member of the assembly staff, directly or through members of the commission.
Often, said the report, these approaches were successful in getting the earlier refusal overturned.
In one case, an MLA approached the assembly's senior management after a staff member requested justification for a high-value bill ostensibly incurred while the MLA was on holiday.
"The MLA in question was unhappy at being asked to provide justification and has [we are told] escalated the issue to the senior management of the assembly," the IPSA report said.
The IPSA recommend that the review mechanism is strengthened "so as to be entirely formal, documented and consistent and is introduced as quickly as possible".
"This review mechanism must allow MLAs to seek review on the grounds that the rules or directions have been incorrectly applied but not otherwise. It is crucial that this mechanism provide certainty for decision-makers and MLAs alike."