Fermanagh and Omagh: £3m funds create 74 jobs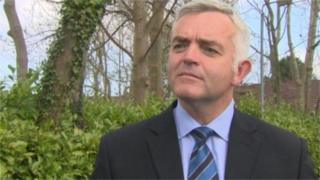 The enterprise minister has announced that 74 jobs are being created in Omagh and Fermanagh as the result of £3m funding by firms in the area.
Forty-six of the jobs are already in place.
The minister, Jonathan Bell, said they would contribute more than £1.5m per annum in annual salaries.
The new jobs are in sales and design, manufacturing and ICT. Invest NI has offered £518,385 to support the growth of the businesses.
"This is a significant investment of over £3m by 17 companies," Mr Bell said.