Call by Sir Hugh Orde to break deadlock over NI's past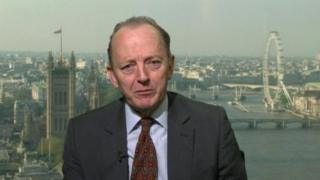 A former chief constable has called on politicians to find a way of breaking the deadlock on dealing with the past.
In an interview on BBC's The View, Sir Hugh Orde said it was time to revisit the proposals made by the Eames Bradley group on the past.
He also said politicians must demonstrate collective leadership.
"Politicians from all sides who represent all the communities need to sit around the table and come up with a solution," he said.
"It's certainly not going to happen without clear, joined-up political leadership."
The View will be broadcast on BBC One NI at 22:45 GMT on Thursday, 4 February.