Rev Frank Sellar chosen as new Presbyterian moderator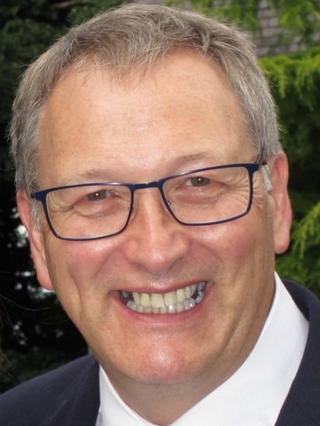 A minister based in east Belfast has been selected to take up the most senior role in the Presbyterian Church of Ireland.
Rev Frank Sellar, of Bloomfield Presbyterian Church, was chosen as Rev Ian McNie's successor on Tuesday night.
He was nominated by all but one of the church's 19 presbyteries, made up of senior church figures.
Rev Sellar will be officially installed as moderator at the start of the church's general assembly in June.
He said he was "humbled that the wider church has trusted me with this responsibility".
Rev Sellar has been in ministry for more than 30 years and will become the church's 177th moderator.
The other nominees for the post were Rev Robert Bell of Ballyclare Presbyterian Church in County Antrim and Rev Tony Davidson of First Presbyterian Church in Armagh.