Michael McGimpsey to stand down from Northern Ireland Assembly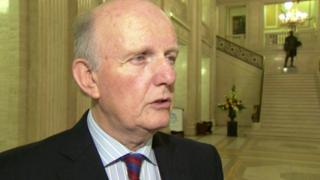 The former minister Michael McGimpsey is standing down from the Northern Ireland Assembly after representing South Belfast for the last 18 years.
The Ulster Unionist served as culture minister between 1999 and 2002, then health minister from 2007 until 2011.
He said he regards his time in charge of the health department as one of the highlights of his career.
However, he is concerned about how the health service will be funded in the future.