Royal Victoria Hospital: Ambulances diverted from emergency department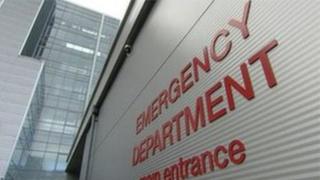 Ambulances were diverted from the new emergency department at the Royal Victoria Hospital in Belfast for a number of hours on Sunday night.
The ambulances were diverted to the Mater Hospital from the early hours of Monday morning.
The Belfast Trust said that the new £150m department that opened last August was under pressure with a large number of patients waiting.
The divert ended at 06:00 GMT.