Local businesses predict 'little growth' for NI economy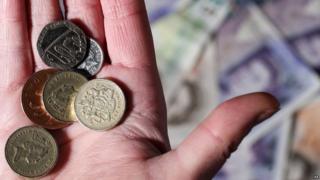 Many local businesses forecast little or no growth for the Northern Ireland economy in 2016, with concerns lingering about the Northern Ireland Executive.
The Northern Ireland Chamber of Commerce surveyed more than 300 firms.
The performance of the executive and the strength of sterling are its biggest concerns.
"Many respondents do not expect the local economy to grow," said Michael Jennings of business advisors BDO.
"They noted concerns that instability in the executive is holding back business investment."
However, Mr Jennings did point out that some worry "should have been alleviated" by the 'Fresh Start' political agreement.
In terms of the local economy's prospects in 2016, 47% of business predicted "some growth."
Businesses also had concerns about public spending cuts and the introduction of the national living wage in April.