Homes evacuated in security alert in Southway, Londonderry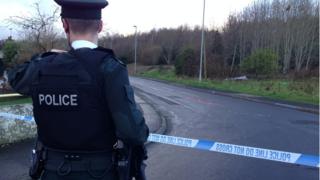 Homes have been evacuated and traffic has been disrupted due to an ongoing security alert in Southway, Londonderry.
The security alert began after police received a report of a suspicious object on Thursday afternoon.
A number of cordons are in place and police have warned that traffic will be affected.
A respite centre has been opened at Long Tower Youth Club for people displaced by the alert.
Sinn Féin Councillor Patricia Logue said: "The people who create these alerts have nothing to offer the community and should desist immediately from their campaign of disruption."