Elderly man dies after Enniskillen house fire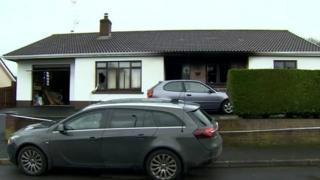 An elderly man who was being treated in hospital after a fatal house fire in Enniskillen, County Fermanagh, has died.
His wife was killed in the blaze at Silverhill Park in Enniskillen on December 27th.
The man, who is in his 70s, was taken to hospital for treatment to his injuries and later died.
An investigation into what caused the blaze has started but police are not treating it as suspicious.
It is the second fatal house fire in Enniskillen in just under a month.