Residents moved from Larne retirement home after armchair fire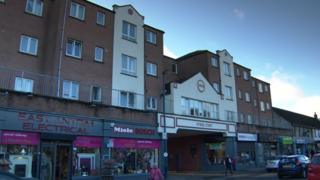 A retirement home in County Antrim was evacuated after an armchair caught fire in part of the building.
The ambulance and fire services were called to the McNeill Court complex in Larne shortly after 10:00 GMT on Thursday.
None of the residents required medical treatment and they have all now returned to the building.
Police are not treating the blaze as suspicious.
Gregg McKeen, a Democratic Unionist Party councillor for the area, said: "Some of the residents were put up in some shops for a short period of time."