Children find air rifle in County Armagh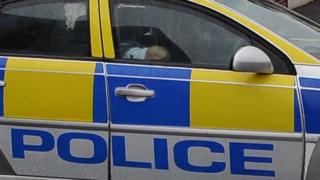 An air rifle has been found by children playing on waste ground near Jonesborough market in County Armagh.
Police said those who dumped the firearm were "despicable and dangerous".
The rifle was discovered on Monday along with a gun cabinet and ammunition.
Police said the items had been stolen during a burglary in Lurgan on 9 December.
"We are extremely fortunate that no one was hurt," said Sgt Sam Hoey.
"The fact that a child found it does not bear thinking about."
The children did not touch the items and alerted their parents to the discovery, police said.