Charlotte Brontë: How a County Down father helped shape the famous author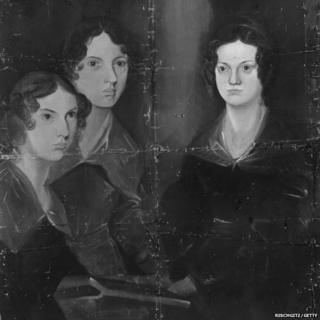 This year marks the bicentenary of the birth of the famous author Charlotte Brontë.
There are special plans to mark it in Northern Ireland as the Brontës, that most English of literary families, have roots in County Down.
The tiny stone cottage where her father, Patrick Brunty, was born in 1777 still stands, albeit in ruins, outside Rathfriland.
The son of a poor farmer, Patrick studied at Cambridge University before eventually being appointed vicar of Haworth in England.
He later changed the spelling of his name to Brontë, but it is not known why.
His daughter, Charlotte, was born on 20 April 1816. Charlotte and her sisters, Emily and Anne, went on to become writers, whose novels such as Jane Eyre and Wuthering Heights, have become classics.
The Brontë Homeland in Banbridge where Patrick was raised has become something of a tourist attraction.
And it is hoped that 2016, during the bicentenary of the author of Jane Eyre, crowds will flock to the area.
The grave of the Brontë sisters' grandparents lies at Drumballyroney Church where Patrick first preached.
Tourism officer Jason Diamond said 2016 is "going to be a big year for Brontë fans".
"This is where it all began," she said.
'Humble origins'
"It brings home how humble his origins were. To go from this little two-bedroom cottage to become the father of not just one but three of the most famous authors in the entire history of English literature, it's quite impressive.
"There are anecdotes of the Brontë sisters speaking with Irish brogue accents because they spent so much time with their father growing up."
When their mother, Maria, died Charlotte was only five. Her father raised the family, with help from an aunt.
Charlotte was the only sister to visit Ireland, spending her honeymoon in County Offaly. She had married her father's curate, Arthur Bell Nicholls, from Killead in County Antrim.
"Most people imagine them to have posh, English accents but there are claims that wasn't the case, especially at a young age," Mr Diamond added.
You can hear more on this story on Good Morning Ulster on BBC Radio Ulster on Monday.