HIA: Barnardo's expressed regret over departure of employee later accused of sex abuse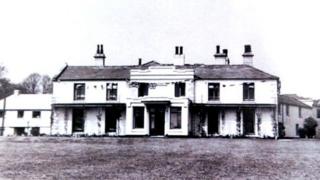 The children's charity Barnardo's expressed regret at the departure of an employee who was later accused of sex abuse.
The Historical Institutional Abuse (HIA) inquiry has been told that a number of former residents made allegations against the former care worker at Macedon in County Antrim.
The allegations were made after he left the charity.
The inquiry also heard that the former employee received an "extremely positive termination report".
Barnardo's described him as a "sensitive, warm, concerned worker".
The charity added, at the time of his departure in the early 1980s, that it was "sorry to lose him".
The man is one of a number of former Barnardos workers facing allegations of abuse at the inquiry.
Two former Barnardo's homes, Macedon and Sharonmore, both in Newtownabbey, are being investigated by the inquiry.
The HIA was set up in 2013 to investigate child abuse in residential institutions in Northern Ireland over a 73-year period, up to 1995.
These included a range of institutions, run by the church, state and voluntary sector.
A total of 22 institutions are being investigated by the inquiry.
The HIA is due to complete its work by July 2016.