Ulster Hospital at Dundonald cancels clinics due to 'pressure'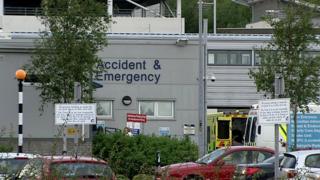 Some outpatient clinics at the Ulster Hospital in Dundonald have been cancelled for Wednesday and Thursday.
It is due to "unprecedented pressure" on the emergency department.
Ambulances were diverted from the department for several hours on Tuesday and three clinics were cancelled to free up staff.
The South Eastern Health and Social Care Trust appealed for people to consider other care options while the department remains under pressure.