Harry Potter type owls seized by police in Lurgan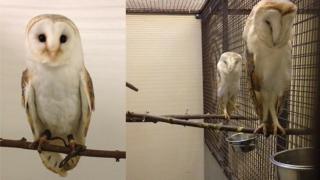 It is a story more prisoner of County Armagh than Prisoner of Azkaban.
Four barn owls have been seized by police after a property search in Lurgan.
Officers had received a report that the owls were being held and sold on the internet without the appropriate licences.
The species - which gained worldwide recognition following a prominent role in the Harry Potter series - is subject to wildlife licensing legislation.
Police said that enquiries are continuing.