Man's body found in Monaghan after flooding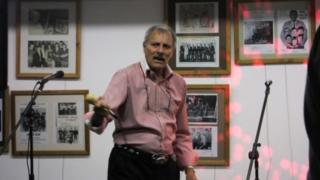 The body of a man believed to have been swept away by flood water has been recovered by police in County Monaghan.
The victim was 70-year-old Ivan Vaughan from Caledon in County Tyrone.
He was found at about 11:25 local time on a cross-border road at Corraghdown, Glaslough.
A Garda (Irish police) spokesman said it appeared his car got stuck in flooding and when he got out he was swept away. His body was found about 10 metres from his car.
They said Mr Vaughan's death did not appear to be suspicious.
He had been reported missing earlier on Monday morning.
The Mid Ulster Mail is reporting that Mr Vaughan, a former showband singer, was returning from a gig in Glaslough on Sunday night when the tragedy happened.
He was known in the entertainment business as Simon Scott and performed with the group the Plattermen in the 1960s and 70s and recently worked as a solo artist.