National Trust says time to stop maintaining coastal defences in some parts of NI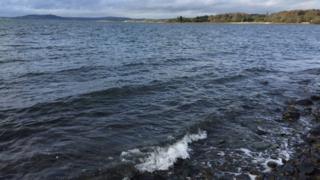 The National Trust has said it may be time to stop maintaining some coastal defences in parts of Northern Ireland and allow the sea to reclaim land.
The charity said this should only be done where "appropriate".
It also said it should be in a way that is "sensitive to community needs".
The National Trust manages more than a fifth of Northern Ireland's 500 miles of coast and has said it will have plans in place for the areas it cares for by 2020.
The suggestions are in a report entitled Shifting Shores: Playing our part at the coast.
It said sea levels are about 15cm higher than they were in 1901 and there is likely to be a higher incidence of storms and tidal surges in the years ahead.
The report said a "bold and imaginative approach" to coastline management includes "ending the ineffective cycle of continually rebuilding hard sea defences and instead relocating buildings, infrastructure and habitats to safe areas further inland, at some risk locations".
The trust is making plans to protect and adapt some of the properties it has along the coast.
At Mount Stewart estate, near Newtownards in County Down, it is working to relocate rare plants from the celebrated gardens due to the threat from creeping sea levels and increased salt in the soil.
It suggests that salt water may reach parts of the gardens within 80 years.
The charity has called for mapping of Northern Ireland's coast and for more co-ordination of planning to prevent future problems.