Justice department to consider Northern Ireland animal cruelty register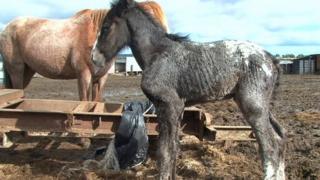 Northern Ireland's Department of Justice is examining the feasibility of a central register for people convicted of animal cruelty offences.
It would share conviction data with animal re-homing charities, the Department of Agriculture and councils.
Justice Minister David Ford is also increasing statutory maximum penalties for those convicted of harming animals.
Animal cruelty will also be added to a list of offences that can be referred to the Court of Appeal.